Company Outline
| | |
| --- | --- |
| Company Name | Olympus Corporation |
| Market | Tokyo Stock Exchange |
| Stock Code | ISIN: JP3201200007 |
| Established | October 12, 1919 |
| Director, Representative Executive Officer, President and CEO | Yasuo Takeuchi |
| Head Office | Shinjuku Monolith, 3-1 Nishi-Shinjuku 2-chome, Shinjuku-ku, Tokyo 163-0914, Japan |
| Business Lines | Manufacture and sales of precision machineries and instruments |
| Share Capital | 124.60 billion yen (As of March 31, 2022) |
| Consolidated Revenue | 868.9 billion yen (Fiscal year ended March 31, 2022) |
| Consolidated Headcount | 31,557 (As of March 31, 2022) |
Share of Revenue by Business Segment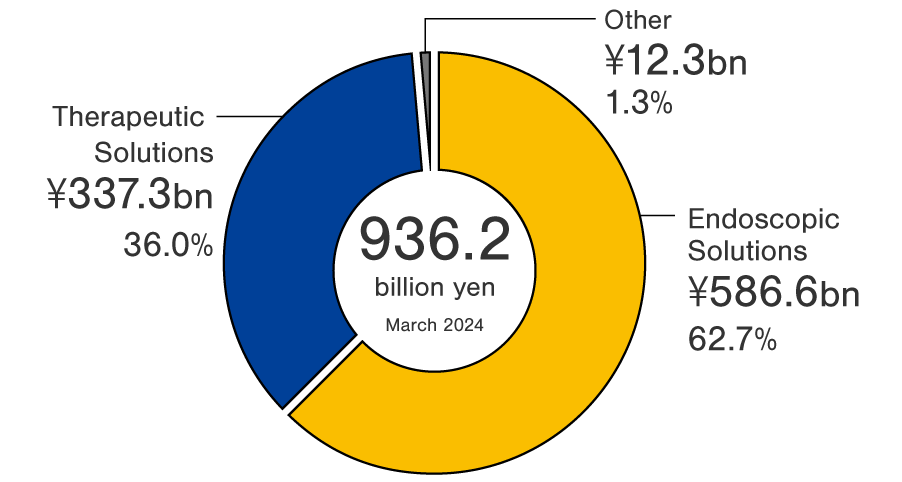 Our largest business domain is medical solutions business.
Medical business consist of Endoscopic Solutions and Therapeutic Solutions. They cover nearly 85% of the revenue. Especially, Endoscopic Solutions occupies the largest part.
See Olympus Medical Business for details

Number of Group Companies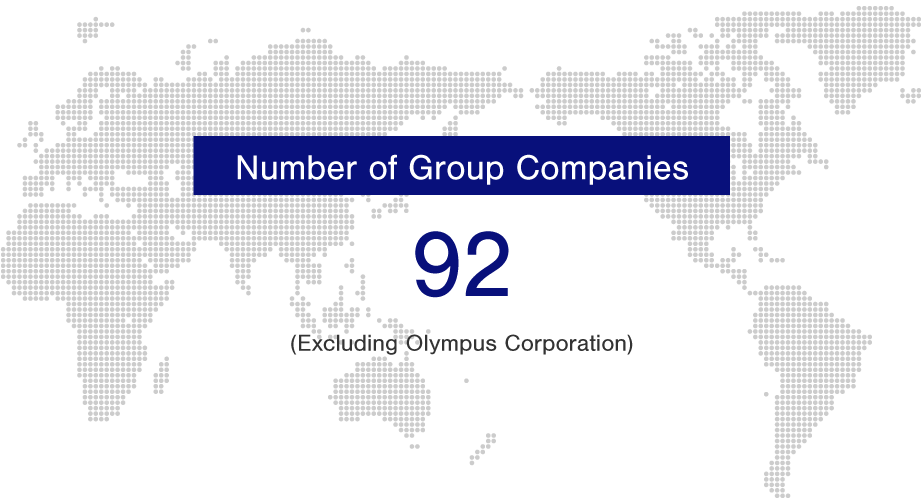 Revenue and Operating Profit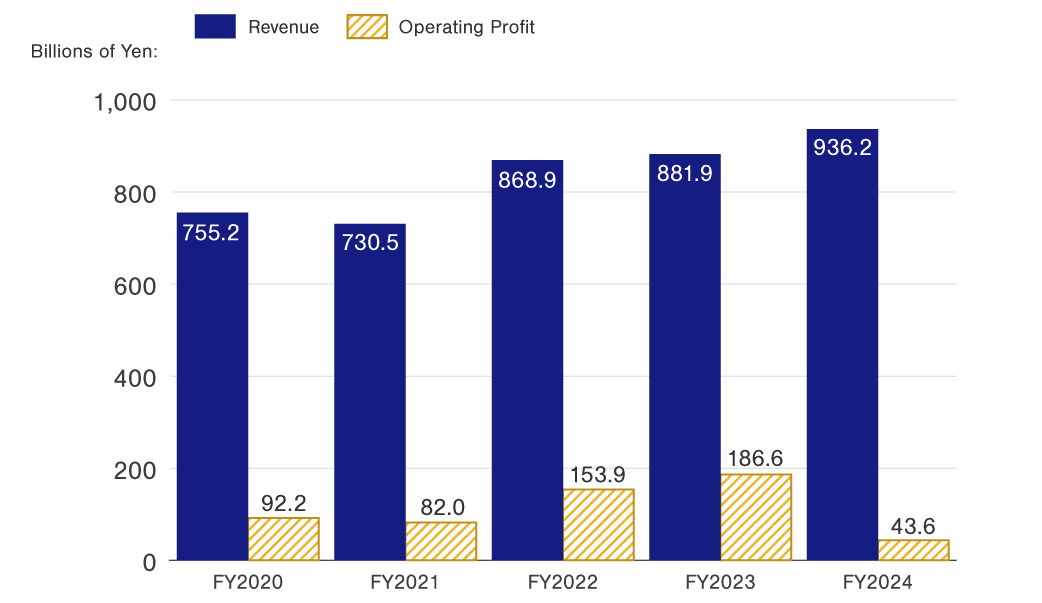 Note) We split off the imaging business to a special purpose company established by Japan Industrial Partners, Inc. on January 1, 2021. In this regard, imaging division is categorized as a discontinued operation, effective Q2 of FY2021 and figures of FY2020 is restated.
Revenue by Region (Unit: Billions of Yen)